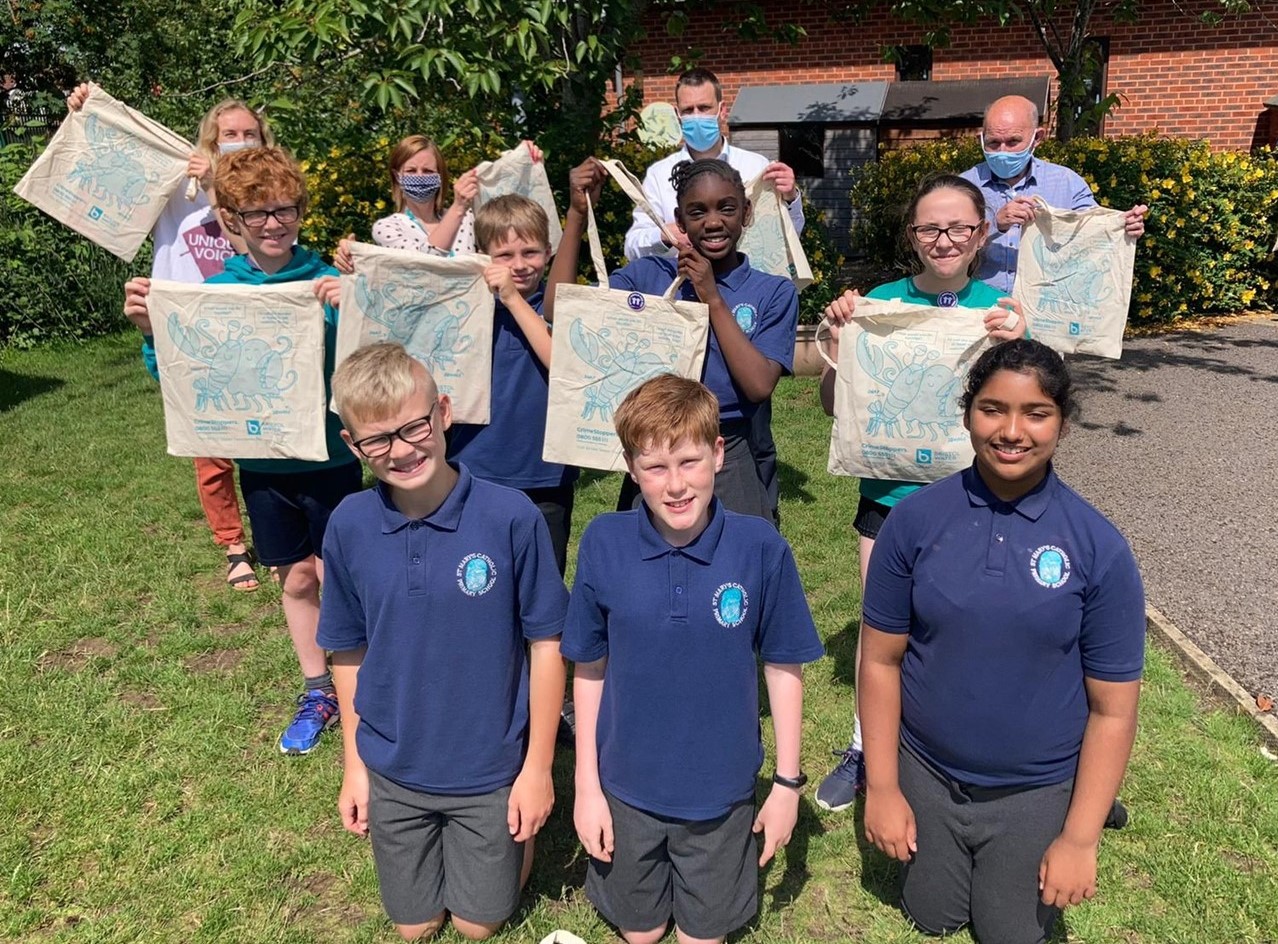 Pupils from across South Gloucestershire are showing off their Sherlock Holmes styled acting talents as part of a campaign to educate young people on crime.
The year 6 pupils performed a fantastic premier yesterday evening as part of the 'What Would You Do' campaign lead by Crimestoppers and supported by the Bristol Water Foundation.
As part of the campaign, The Bristol Water Foundation has provided each child with a Crimestoppers shopper, which they must decorate under the theme of safety to be in with a chance of winning a gift voucher.
Karen MacDonald, Regional Manager at Crimestoppers, said: "The 'What Would you Do?' programme gives children a powerful voice to express what they can do about crime in their communities. Through drama, the children explored healthy relationships, online safety, anti-social behaviour and diversity and how to speak up about crime. This programme only happens because of generous funding, this year, by South Gloustershire Council, Bristol Water and our wonderful Crimestoppers in the West Country Volunteer Committee."
Sue Clarke, Head of Customer Experience at Bristol Water, said: "This is a really meaningful project that will no doubt help children to understand what to do in a range of difficult situations, from online safety to street crime. Not only do they get to explore their artistic talents, learning through doing is a powerful way to educate and we're delighted we can support Crimestoppers in this way. By decorating the shoppers with their own unique message, we hope we can carry this around with them day-to-day to be reminded of the day and what they can do to prevent crime."
Some of the schools involved include Bowsland Green, St Marys Catholic Primary School and Meadowbrook Primary School.
To find out more about the 'What Would you Do?' Crimestoppers programme, visit: https://wwyd-wccs.co.uk